How to Videos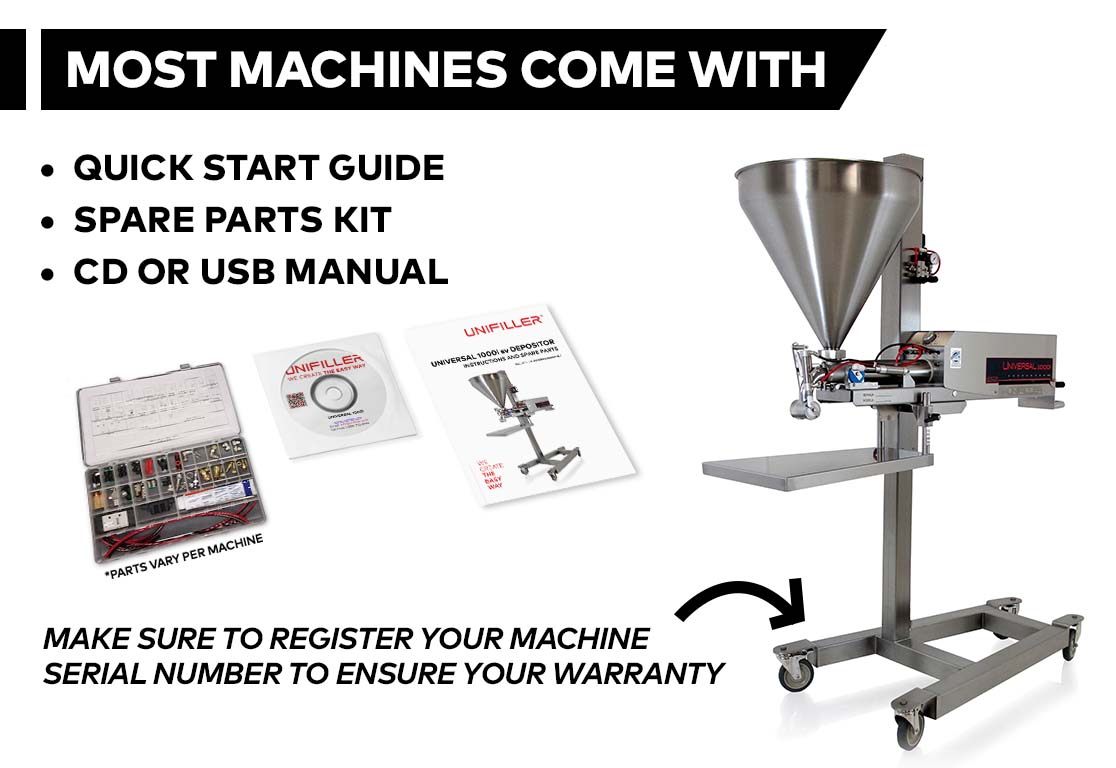 Frequently Asked Questions

Q: Why should I buy food-safe parts?
A: Use of Unifiller food-safe parts ensures your equipment runs like its designed to run, while ensuring your warranty.
Q: How do I request a copy of a manual?
A: Email your machine name and serial number with your request to service@unifiller.com.
Q: Why should I register my machines?
A: Registering your machine ensures your warranty. It also ensures you receive info about any updates to the machine.