Preventative Maintenance Program
Introducing: Custom Tiered Service Plans
The Preventative Maintenance Program provides you with priority access to our service technicians and allows you to schedule appointments with them to ensure your equipment runs smoothly. We provide training, guidance, and safety advice on how to use Unifiller equipment. Our experts will guide you through the process in preventing downtime, selecting replacement parts, and cleaning and storing your equipment efficiently.
This program is currently available in North America only.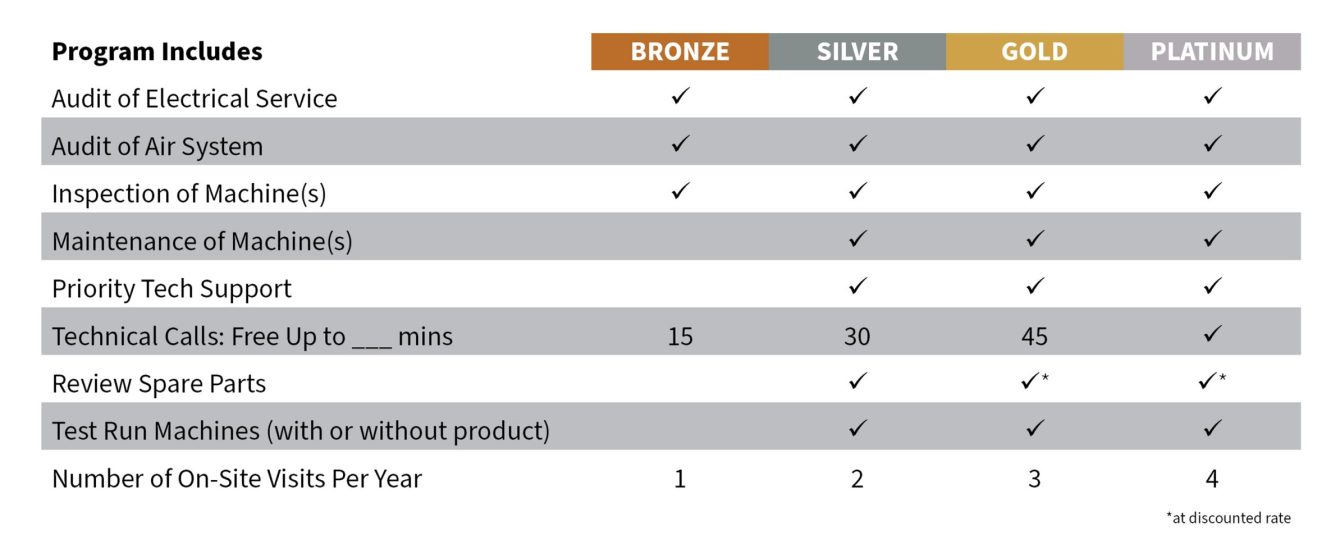 Our tiered plans allow for you to choose the level of service based on your business' needs. With the Preventative Maintenance Program, you'll enjoy guaranteed & regular check-ins, advice, training, and guidance for your Unifiller equipment.